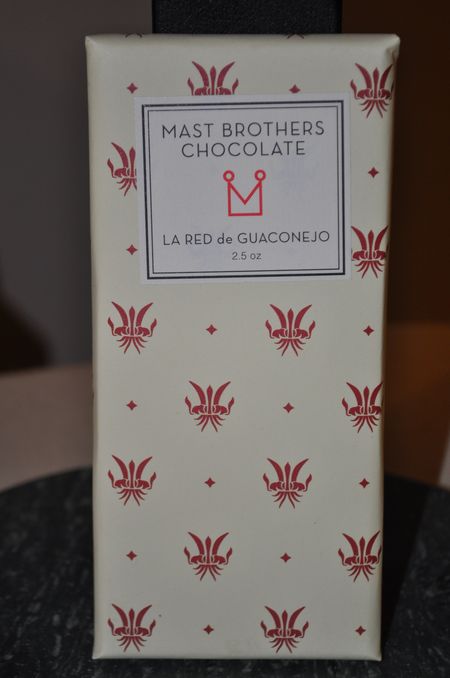 **Archived Notes
Organic Dominican Republic beans sourced from La Red de Guaconejo cooperative in the northern tropical part of the country.
La Red de Guaconejo 74%
Type: Bittersweet, 74%
Bean Varietal: Hispanola (Forastero/Criollo blend)
Ingredients: Cacao and cane sugar.
Sample Size: 2.5 oz
Batch #: 11091211
Appearance: Dark brown color, non-monogrammed molding, slightly dry looking, but not ashy, slight scuff marks on the top surface, shiny top surface, minor air bubbles on the back surface.
Score: 89
Snap: Mild snap, slightly firm with lightly crisp snap sound. Crumbly break lines.
Score: 90
Aroma: Soft aroma of bright acidic red cherries, pipe tobacco, and soft wood.
Score: 93
Taste: Deeply bitter, inky, sour and acidic, slight medicinal notes, earthy, cherries, pipe tobacco, buttery toast, soft wood, lingering bitterness.
Score: 84
Texture: Smooth, medium melt-time, creamy and a little chalky.
Score: 92
This was okay chocolate. Good but far from great. Though there are some flaws in it, I didn't seem to mind them as much for this bar. It has notes that I am usually not that fond of, but in this case, they work well on this bar. The medicinal notes worked. The acidity would have been fine along with the bright cherry flavors but it's the bitterness that left his bar unbalanced. So much bitterness it overtakes the whole bar.
Toast and jam. Those were the best flavors on this bar. I tried to not to be influenced by the package description indicating notes of pipe tobacco and cherries, but that is exactly what is all over this bar. Aroma and taste. It has good earthy medicinal tastes along with ink upfront and then bright cherries, toast, and tobacco. But the flavors were disjointed by the acidity and bitterness. It's almost like a dual bar. It really detracts from some of the richness in the flavors. You have to really burrough through bitterness before the lovely cherry, toast, and tobacco flavors come through. And then your palate is left with more lingering bitterness. If it were tamed a bit more, this would be lovely chocolate.
Final Score: 89.6