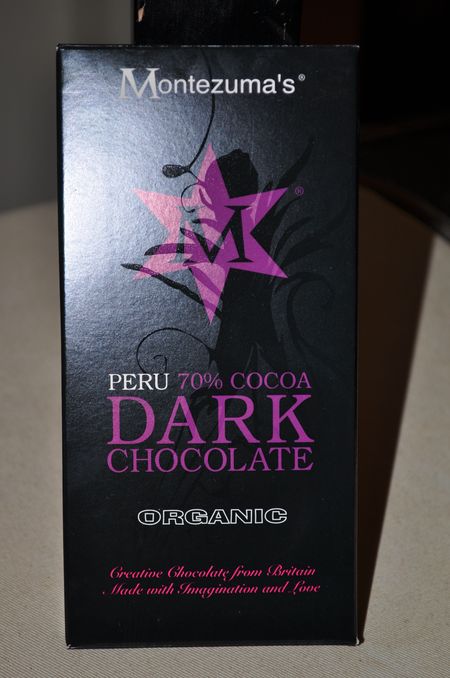 Peru is the new hot origin for single origin chocolate bars these days. Peruvian beans are being sought after by all the high end chocolate makers from around the world.
Earlier this summer, Art Pollard of Amano Chocolates, Stephane Bonnat of Bonnat Chocolatier, Alan McClure of Patric Chocolates, and Colin Gasko of Rogue Chocolatier all took a trek to Peru to source beans and discover the region. Now their origin bars are coming out.
Although cacao has been growing in the region for centuries, this bandwagon for new origin regions or newly discovered cacao varieties is certainly exciting for the chocophiles.
Via Rueters:
"It's truly the year of Peru," said Stephane Bonnat, the director of commercial relations for Bonnat chocolates of France and the descendant of a long line of chocolatiers."
UNDISCOVERED VARIETIES
The genetic diversity of Peruvian cocoa has protected crops from pests and disease that have hindered production in neighboring Ecuador and Brazil, according to a 2006 Annals of Botany report.
Numerous varieties also entice those in constant search for exotic new flavor profiles.
"There are types of cocoa plants in Peru whose flavor is not yet known. I feel like Christopher Columbus discovering a new world," said Valentine Tibere, an ambassador from the Salon du Chocolat, a Paris-based trade group.
So with that new varieties, new tastes, new flavor profiles to discover and Montezuma's has a pure organic version.
Via Montezuma's website:
Peru has everything you would expect from an ancient and sophisticated South american civilisation; fortunately for us, this includes some of the world's finest cocoa. The organic cocoa we use is a blend of Trinitario and Criolla beans, best described as Ariba quality: that means the best of the very best! Our cocoa from Peru comes from a cooperative made up of many tiny plantations in the San martin and Huanuco region to the east of the Andes in the tropical lowlands. That description just wants you to dive in and experience the mystery of Peru.

This chocolate contrasts interestingly to our 73% cocoa Dominican Republic chocolate, in that it has a distinctively fruity flavour with a hint of tropical fowers. We don't even add vanilla to this chocolate because of the naturally fruity overtones. This is a mild and natural rich chocolate which is simply brilliant!
And of course comes Montezuma's stamps of various approvals.
Type: Bittersweet
Bean Varietal: Blend, Criollo and Trinitario
Ingredients: Cocoa solids (70%), Sugar.
Sample Size: 100g or 3.5oz
Appearance: Simple lined moldings, shiny and smooth with a few minor nicks and matted marks on the surface, deep brown color.
Score: 90
Snap: Deep robust snap, frim crisp snap sound, clean break lines with a few crumbles.
Score: 93
Aroma: Delicate, lightly sweet nose, light roasted cocoa, mild hints of spice, creamy and nutty, a little floral.
Score: 94
Taste: Slow opening, sweet and lightly flowery, big cedar wood and tangerine characters up front, inky and lightly bitter, spicy, nice bold fruit characters, some lingering bitterness and floral notes on the finish. Also a little spiciness like black pepper on the finish. Very slight though.
Score: 96
Texture: A little hard at first, smooth, and creamy once it opens up on the palate. Medium-long melt time.
Score: 92

This chocolate took it's sweet time to open up. It was a little hard in texture but did eventually open up a creamy and smooth texture.
It's sweet chocolate with lingering bitterness and flowers on the finish, but opens up with sugar and light flowery taste. There is a big, beautiful cedar wood taste as soon as the chocolate opens up on the palate. A little spiciness to go along with big wood and tangerine flavors.
Interesting that they compare this to their Dominican Republic bar. Both are extremely woody in character. Though they are right, the Peru is distinctly more fruity and floral with no vanilla added to it. Also the cedar wood on the Peru is distinctly bigger. With the Dominican Republic bar I wanted to melt it down and drink it. It had savory wood characters that I wanted to add spices and chillies to. With this bar I wanted to savor it tiny bit by tiny bit. It's sweet, floral, fruity, with bright cedar woods.
You will need to take your time with this chocolate. You will get the wood characters right away, but you will need to savor a few squares before you fully understand all the nuances on the chocolate. It's pretty complex chocolate. Despite having only a few descriptors in the review for taste and aroma, I am still thinking about this chocolate.
Final Score: 93