Michel Cluizel 1er Cru de Plantation "Mangaro"

As part of a set I bought in San Francisco at CocoaBella in the SOMA district. CocoaBella had many interesting bars. My only regret is that I didn't buy more of a range from Cluizel. You can read about the first bar I reviewed as part of this set here: Maralumi.

Madagascar is my favorite region to date for cocoa beans. The beans carry main hallmarks of descriptive characteristics such as bright, citrus, Cedar wood, and clean. But each bar I have tried has had distinctly different characteristic which has set this region apart for me such as nuttiness, rubber or tar, mint, and melons. The most curious of all, are the bars that have the vodka characteristics. One bar I tried from Rogue Chocolatier even had a little bit of the esters or heat from the vodka notes. It was unbelievable. I simply find Magagascar beans to be the most interesting.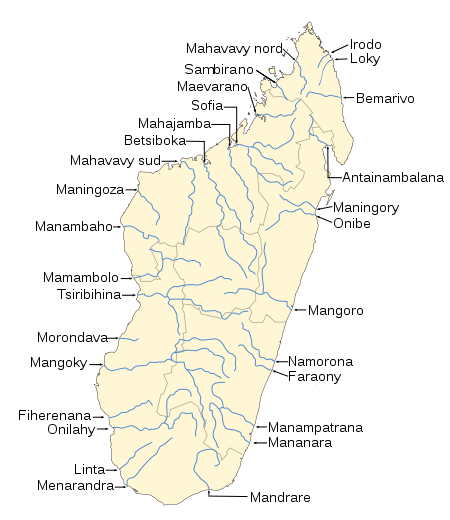 From the package:

Located on the island of Madagascar at the heart of the Indian Ocean, in the rich valley of the river Sambirano, this plantation flourishes on the land of a former mango tree forest. The beans of these cocoa trees have enabled me to develop a highly flavoured chocolate, blending aromas of exotic fruits, delicious flavours of honey spice cake and acidulated hints of citrus fruits.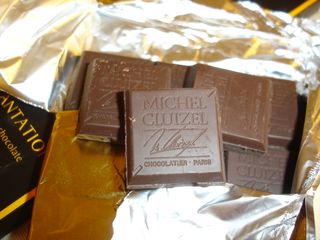 1er Cru de Plantation "Mangaro"

Bean Varietal: Unknown, but possibly Trinitario.

Ingredients: Cocoa, cane sugar, cocoa butter, Bourbon vanilla pod.

Type: Bittersweet, 65%

Sample Size: 3.5oz or 100g

Appearance: Standard signature molding, smooth, slightly dulled appearance, but relatively shiny, deep dark brown color.

Score: 94

Snap: Dull snap, fairly audible, but not sharp.

Score: 87

Aroma: Immediately after opening, the aroma was nutty like macadamia nuts, and buttery. Lightly smokey, tobacco leaves, soft wood, reminded me of a dresser drawer or a wooden chest but soft and aged a few years. Very mild hints of jasmine, green mangoes, mild lemon-y citrus notes.

Score: 96

Taste: Soft flowery, lightly woody taste that opens into bright, tangy citrus flavors, acidic, astringent, more soft wood notes follow up and smooth out the astringent effects, nutty, little bit of interaction between soft mangoes and cherries. Cherries are present first, then soft mangoes round it out. Soft lingering bitterness.

Score: 95

Texture: Soft, smooth, creamy texture, with a clean, dry finish.

Score: 93
This was a fairly amazing experience in chocolate. Once again Madagascar beans have proven to be my favorite. This chocolate is all about soft and bold. Soft notes in the beginning, then big bold characteristics come forward, once again the softer more subtle notes come back to round everything out.

I must say though, this wasn't as smooth as I would have hoped for. The different contrasts in flavors on this bar went in succession leaving for an excellent taste experience, but the acidity was big and sharp which left the experience a bit uneven. The lovely aromas, beautiful wood and mango notes on the taste are responsible for a higher score.

Final Score: 93