Chocolates Olivier Pure Origine Ghana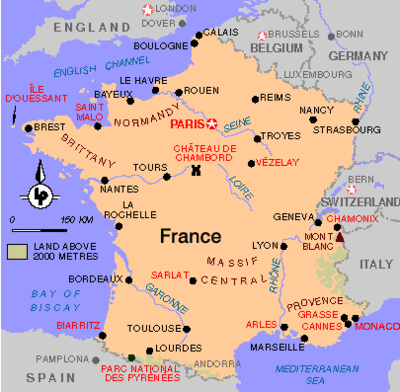 I have virtually no information about this chocolatier. Their website contains no information about them except for a few products they are selling and the fact that they are located in Toulouse, France. The store that I bought it from in San Francisco called CocoaBella, also has no information about them on their website.

I love the packaging. It's eye popping. The darker hues of the first picture don't do it that much justice. The bright yellow against that turquois blue draws you in.

The only bit of information I found on Chocolat Olivier was from question someone asked over at seventypercent.com back in 2007 and answered from a moderator on the site named Masur.


Too me it looks like they are using single origin couverture from Barry Callebaut. I'm sure you're familiar with their

chocolate

.
A quote from Chocolats

Olivier

website:
quote:

---

Chocolats Olivier was purchased in April of 2005 by Franco-American brothers Alain and Alexander Beret and American business partner James Fairbanks. Since its purchase in 2005, Olivier has reached beyond its regional borders of Toulouse to expand its sales into the United States, Russia, United Arab Emirates and Europe.

---
Regrettably their price is too high in Sweden. 7.5 Euro for a bar is far too much I think. I'm sure the American business partner is in it for the money.

http://www.chocolatsolivier.com/



I have no idea where this person got their information from, because it is not on the Chocolats Olivier website. Maybe more information was posted was two years ago, but it's not there now. It's a bit presumptuous to call some out as only "in it for the money" without presenting all the facts.

I don't know what the prices were like for this chocolate two years ago. Today they are priced at €3.80 and not €7.50. I am not an expert on the Euro, taxes, or importing in Sweden, but to crassly blame the American as only being out for money without facts to back it up is tacky.







Back to the chocolate. Whether they use Callebaut chocolate or not, the beans are from Ghana. No indication on what type of beans they use, but most of the beans coming from Ghana are Forastero. The package claims 100% pure cocoa butter.
Pure Origine Ghana

Bean Varietal: Unknown, but mostly likely Forastero.

Ingredients: 70% cocoa mass, sugar, cocoa butter, soya lecithin, natural vanilla.

Type: Bittersweet, though the packaging claims this is a mild semisweet.

Sample size: 100g or 3.5oz


Appearence: Deep rich color, smooth simple molding, shiny finish.

Score: 93

Snap: Excellent crisp snap. Not too loud, but clean break lines.

Score: 94

Aroma: Big hazelnuts as soon as I took it out of it's package. Big green tobacco leaves, soft and rich roasted cocoa aroma, a little smokey with a big berry aroma.

Score: 93

Taste: Initially it starts of green and a little woody, like the way wood smells when the tree has first been cut down or all the bark peeled back, mildly spicy once it begins to open, very low acidity and zero astringency, deep rich, and robust cocoa flavors, flowery tea flavors towards the end. Very clean finish. Lingering hints of leather on the back end.

Score: 95

Texture: Very soft, medium melt time, very smooth and creamy.

Score: 95

This was gorgeous chocolate. I just wish I had more information about them. The chocolate was fantastic. I especially love chocolates that have low acidity and astringency. This was very smooth, and very easy to eat. This particular bar would make for an excellent bar to start someone out with as a beginner or to give to someone who has very sensitive palate.

Final Score: 94