I was invited to come to the opening of Sugar Heaven's new store opening in the Back Bay of Boston. Sugar Heaven started in Montreal but has since branched out with five locations and one on the way in Las Vegas.
I was very excited to check this place out because their website has a small clip of Def Leppard's Pour Some Sugar On Me when the website opens up.
They are a full service candy shop with all the classics, and some new favorites. From adult candy toys, to gift baskets, candy cocktails, and event planning like weddings and corporate events to birthday party events held right in their store.




They have an ice cream shop coming soon to their downstairs area. It was set up with food and a second bar for the opening so I didn't get to see what it would look like set up for ice cream. And word on the street is they will have a chocolate conveyor belt of some kind set up in the shop.

I do have one minor disappointment with the shop though. It was still in the process of being set up, but despite how colorful the candy was, it was a lot of mass produced candy. Now, don't get me wrong. It's not like I wouldn't be caught dead eating it. Of course I love candy in all forms. There were some candy classics in this place from Nerds, Fun Dip, even old school candy bars like Charleston Chews and classics like Haribo's gummy coke bottles. I guess I am being a bit of a snob when it comes to how the place looked.

I have this dream of seeing a candy shop opening up that is either a child's dream of a candy shop. Big, bright, bold, gaudy and just a total playground. I don't know exactly how one would achieve that. I willfully admit I am sitting in judgment from afar. But I want to see someone open up a either a huge gaudy European-style candy shop that is laden with gold wrappers, chocolate over flowing from every corner and candy galore. Or a massive fun house of candy. I would like to see a real life version of Willy Wonka's chocolate factory.

I am not saying this shop isn't great by any means, but in my own head I have a dream of a glorious candy shop, one that would put them all to shame. This is not what I had in mind, but it's still fun.






One way this candy shop knows how to appeal to adults was to offer up candy cocktails. These were wicked sweet drinks, but I did like the Jolly Rancher Margarita. It's cool to see a garnish tray of candy for a change. Sour apple ropes and jelly beans. The Jolly Rancher Margarita had a candy watermelon slice in it.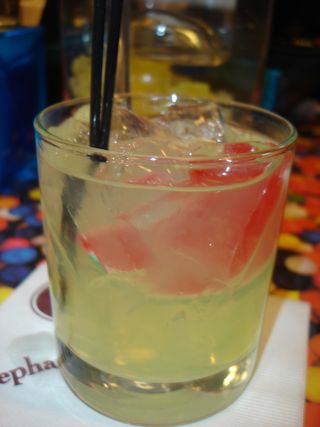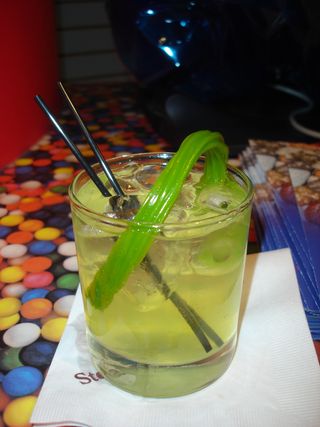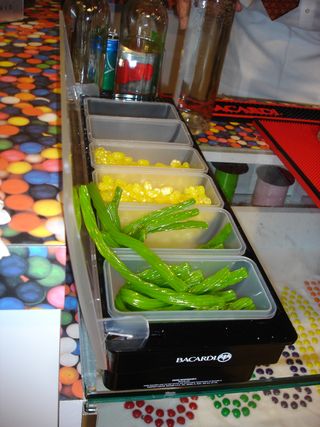 I kind of like that the first thing you see when you walk in is a make-shift bar right at the front and adult candy items like candy necklace nipple tassels and candy cigarettes. We also got a pack of candy cigarettes in our take home gift bags. I thought they stopped making those. They were the best as kids. Puffing away, blowing out powdered sugar like you were really smoking. I know how terrible that is considered today, but I don't give a shit! I loved them.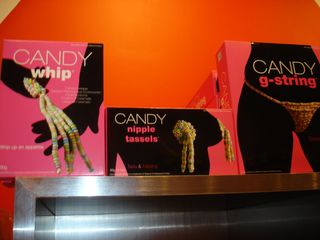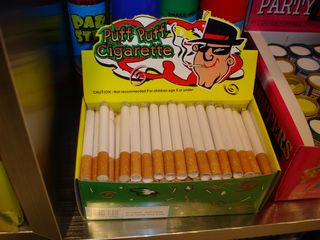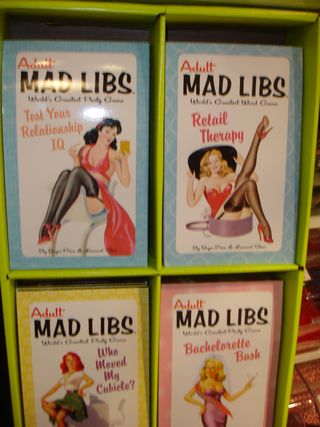 Random candy shots from around the store. M&M's candy bars, and bins of candy.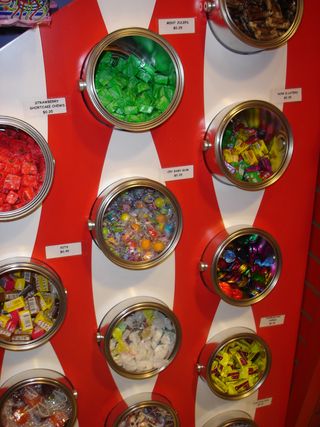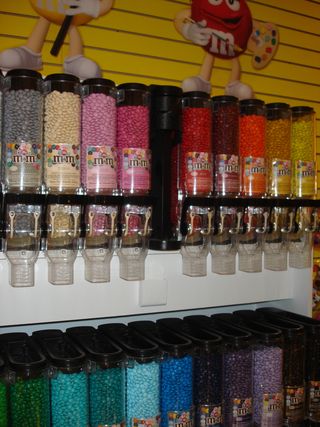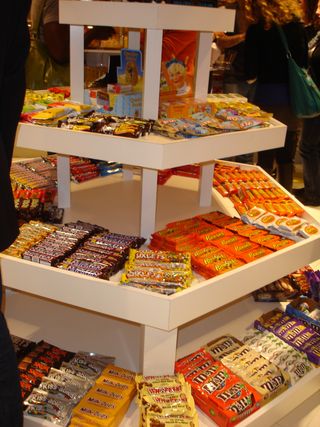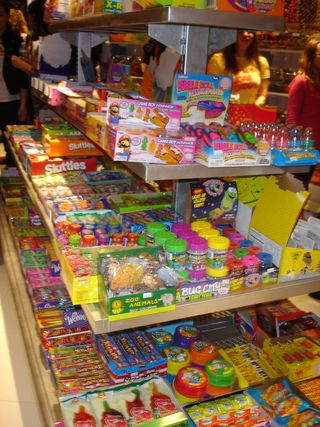 Rock Candy.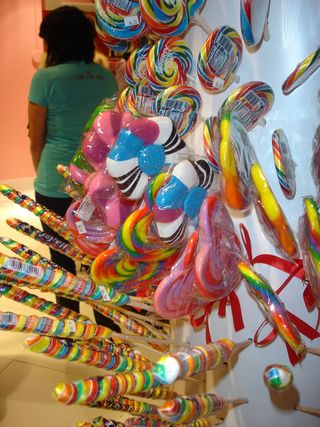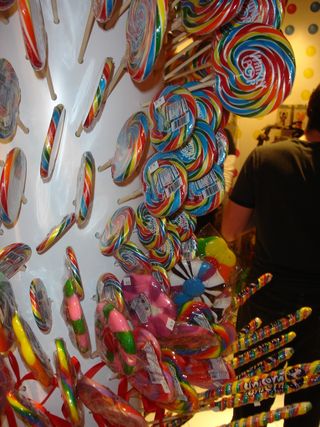 My husband Todd, models his hand to indicate how big the giant lollipops are.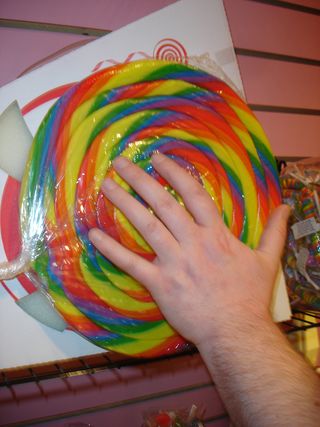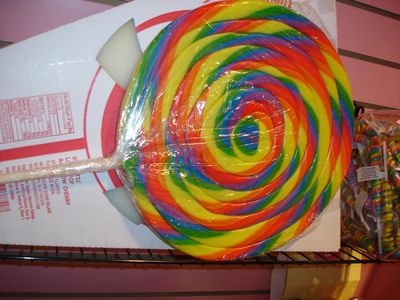 Chocolate covered everything.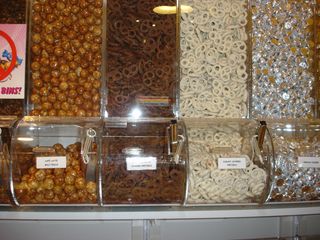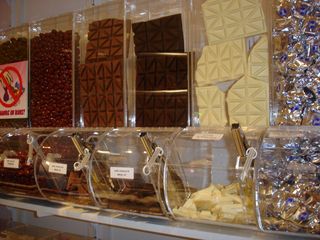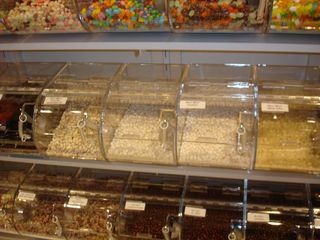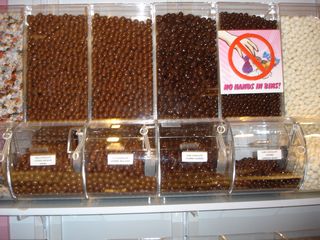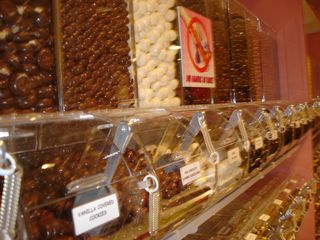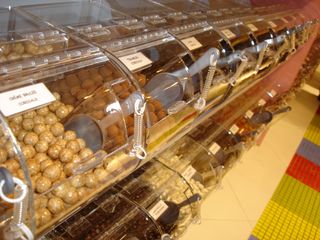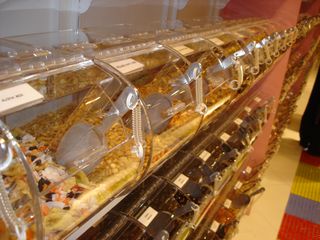 Bins upon bins of candy.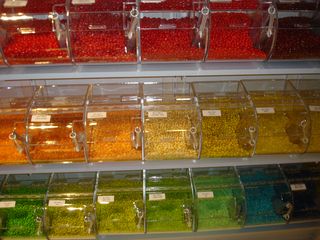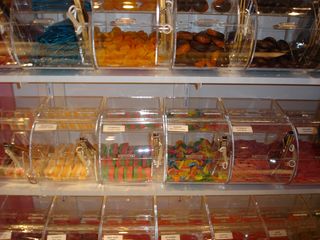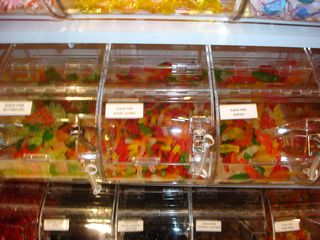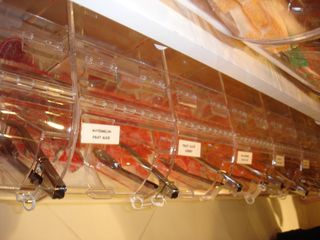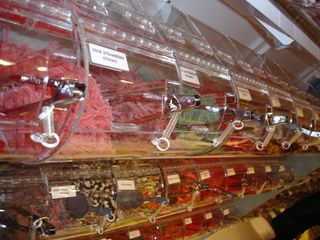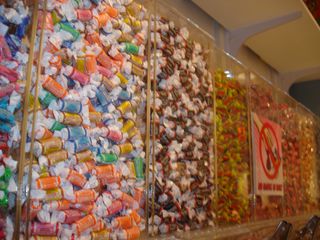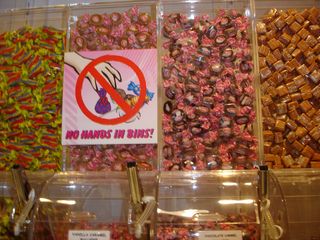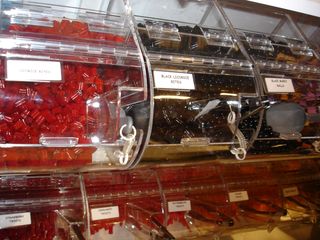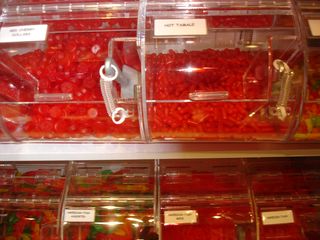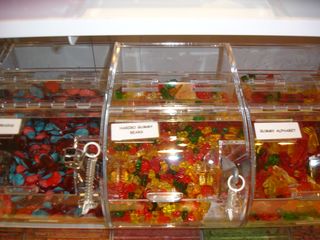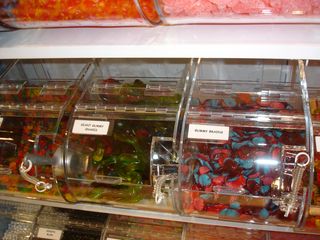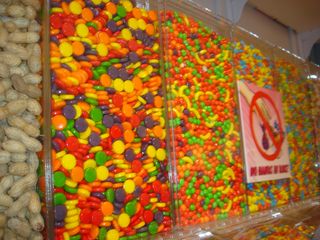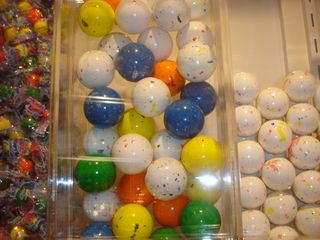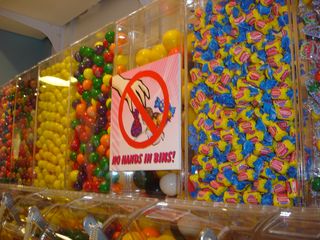 Sugary drinks anyone?
Gift baskets.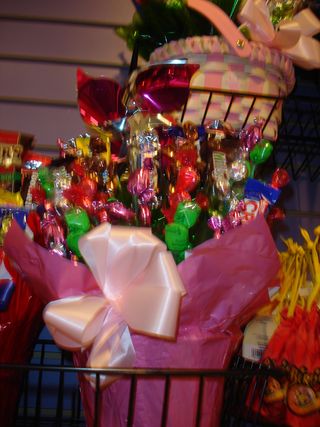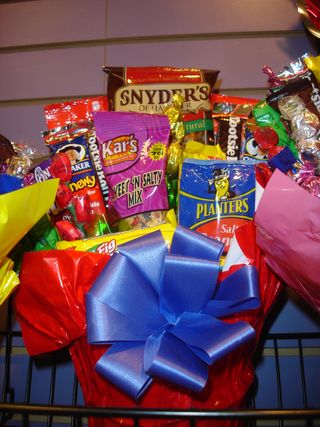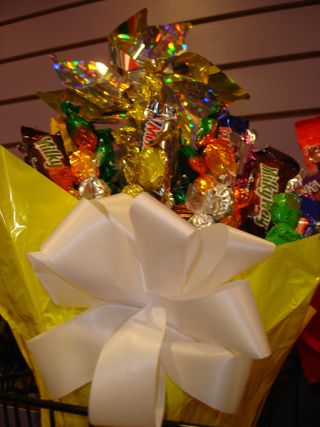 This was my favorite part. Chap sticks in cake frostings, brownies, pancakes, and sugar cookie flavors. Even in classic cereal flavors.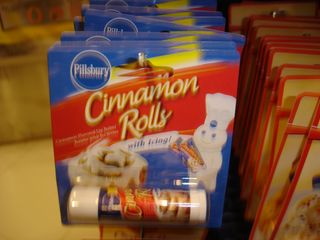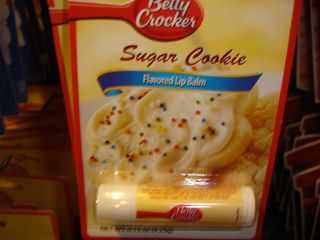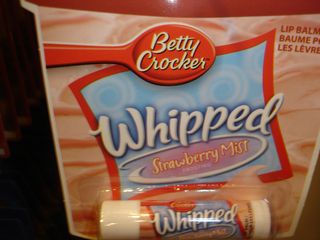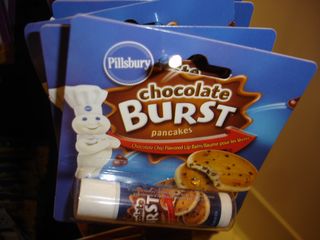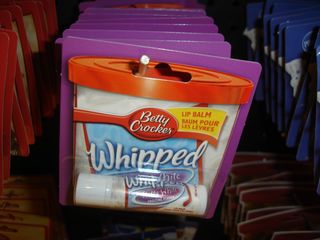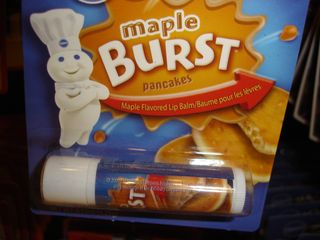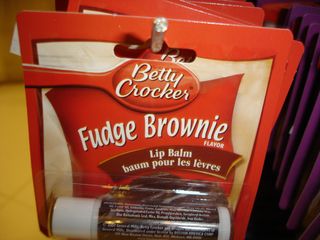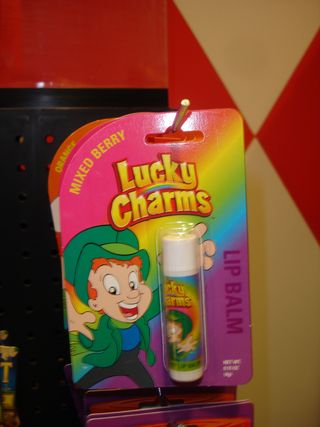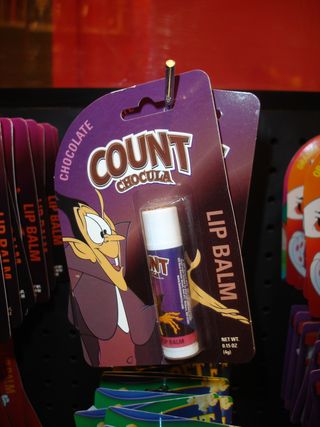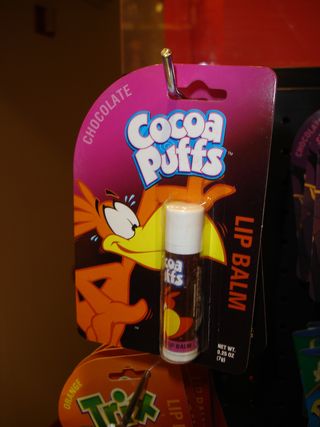 And there you have it. Cocktails, candy nipple tassels, candy bins, and flavored chap sticks. I dug it.