A 200 year old Pasticceria who specializes in classic Italian pannetone and other classic Italian goodies, that has decided to create a finer line of chocolate called "A pelle," with interesting flavors. Flavors like Spicy Criollo, Cubarancia, Salt Trinitario, Double Black 99%, Total Black 70%, Cinnamon and White Chocolate, Cannabis and Criollo, Madagascar.
Located in the center east of Perugia in a town called Foligno.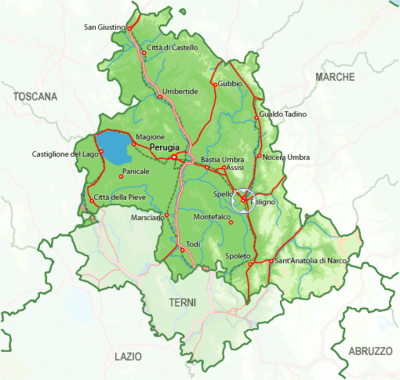 [Image via: Vacances-Location.net]
I picked this up in Quebec City, Canada. I am not going to lie, I did it purely because of it's funky packaging. I barely looked at it at the time because I was grabbing a ton of different things at once, but I am happy to find that I grabbed milk chocolate Trinitario with sea salt. However, had I known crazy shit like the Cannabis and Criollo existed, I would have easily grabbed that. I am not even a pothead, but I want to try interesting things all the time. I have had people who love craft beer give me their own handmade hops and chocolate to taste. If you are not aware, hops is a cousin of cannabis and also has soothing and mellow properties (not THC) to it. But it's a bold and bitter taste. It was put in white chocolate, when I tried it, but I'd like to see it in milk chocolate to see how it does.
Trinitario al Sale
Type: Flavored, Milk Chocolate
Bean Varietal: Trinitario
Ingredients: Plain milk chocolate (32%, Sugar, cocoa butter, powdered skim milk, cocoa paste, powdered whole milk, soya lecithin, and sweet salt.
Sample Size: 60g
Appearance: Rich caramel color, square monogrammed tablet, no molding lines, matting marks, salt crystals and particles all over the bar.
Score: 74
Snap: Excellent firm snap. Good snapping sound, nice thickness of the molding, now dullness, and clean break lines.
Score: 94
Aroma: All fatty cream and butter. Smells like nutty brownies and a little smoky.
Score: 93
Taste: Creamy and milky, buttery, caramel, a little nutty, lightly salted but balanced well through the bar, almost too creamy though and it almost tastes like white chocolate.
Score: 87
Texture: Creamy, fast melt-time, slightly grainy with the salt, and slightly gritty.
Score: 89
The appearance is a bit of a hot mess. It has a simple molding, clean and nice and thick for good snap, but the salt particles on top muddle it and I can't even begin to tell you why there was so much particle matter all over it. It had matting too from the plastic seal. It's color was rich though. I bet this thing is a beauty when it's freshly made. Still, it's packaging is cool.
Great snap and and decent texture. A little grainy with the salt and sort of gritty. It was a creamy texture but not silky.
It's taste is nicely balanced with the salt at first. Good sweet and salty ratio. But the cream and fatty milk taste was almost too much. it dominates and detracts from the nuances of using Trinitario cacao. It left too much of that cloying milk taste that so many often dislike about white chocolate. Too creamy and too milky. It has nice caramel and nutty notes and again sweet and salty, but the palate is then dominated with cloying milk and leaves with you milk breath. I think it's great up until that point.
I wish I had more of it because the best thing to do with overly milky chocolate like this is to chop it up and toss it into a batch of cookies. The salt would make it even better.
Final Score: 87.4