Since there is virtually no information about this chocolate provided on their website and I have already written a little bit about Burdick's before, I will skip right to the technical marks.

It gets very frustrating not having specific information about these bars. A lot of chocolate websites are like this. I realize most people do not require the kind of information I am seeking for reviewing purposes, but chocolate is becoming a bigger hobby for more and more people. Knowing where the beans come from and the ingredients is at least the very basic information that could be provided.

There is mention of them working with Grenada cacao and The Grenada Chocolate Co. This is fantastic news, as Grenada could use all the help they can get after Hurricane Emily came through and made a huge mess of the chocolate production. Also Grenada beans from what little I have experienced from the region is fantastic and very flavorful.

Why Grenada?



Grenada, a lush mountainous realm covered with fragrant spice trees and tropical flowers, is known as the "Spice Isle," redolent in the scents of nutmeg, cinnamon, ginger, and vanilla. We would like it to be known as the "Cocoa Isle" as well – part of a "Golden Triangle" of cocoa production along with Trinidad and Venezuela.

Additionally, the island has thousands of independant farmers with intimate knowledge of the cocoa production process.
They use fertilizers and pesticides sparingly, if at all. Grenada, cocoa trees mostly grow in their natural, optimal state scattered amidst the fruit- and nut-bearing trees of the tropical forest. These are other reasons Burdick Chocolate has been so keen on making Granada cocoa a benchmark flavor in its bonbon assortment.
In visits over the past four years, we've established relationships with numerous small farmers and with the island's cocoa growers association. We received our first shipment of cocoa from Grenada last year and now have a secure source of high-quality beans to work with, as well as for the consumer to enjoy. We then shipped the beans to a small, independently owned manufacturer in Switzerland, to have them processed into couverture from our recipes. Apart from adding to the evolving flavor of Burdick Chocolate, we'll be supporting sustainable agriculture and - in our own way - striving to make the world a better and tastier place.


But what region are the Venezuelan and Madagascar beans coming from? Who are they sourcing from?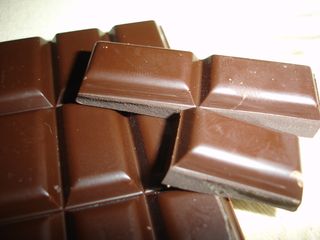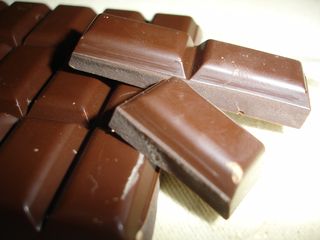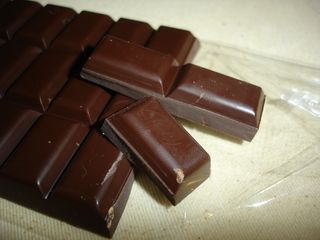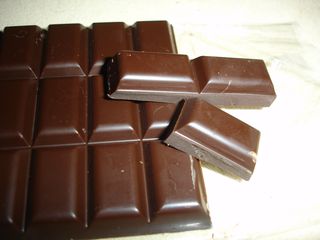 L.A. Burdick's Venezuelan 72%


Type: Bittersweet, 72%

Bean Varietal: Unknown

Ingredients: Unknown

Sample Size: 3.5oz or 100g



Appearance: Smooth, simple, non-monogrammed molding, shiny, but a little matted from plastic.

Score: 92

Snap: Good, crisp snap. Clean break lines.

Score: 94

Aroma: Rich roasted cocoa, deep wood notes, a little peppery, ashy, musty, and deep berry notes.

Score: 95

Taste: A little inky and bitter, then sweet,a little waxy at first before opening up into rich roasted cocoa, berries, cedar wood, virtually no acidity or astringency.

Score: 94

Texture: Very smooth, a little creamy, medium melt time.

Score: 93

This is very good chocolate, very smooth. It takes a second to open up, but once it does it's fantastic. It has some big cedar notes which seemed to dominate the flavor. Sweet berries and rich roasted cocoa balance out the deep wood taste. Simple and fantastic.

Very smooth texture, very little acidic bitterness. Slightly creamy once it opens up and begins to melt.

It makes it much more of a shame that little information is provided about their chocolate bars. What region do these beans come from in Venezuela? Who are they sourcing their beans from? I am still learning about single origins. And while I can recognize some classic hallmarks, I am a long way from identifying specific regions.

Still, go to their shop or visit them online, order some of their unbelievably good truffles and order one of these bars. They are fantastic quality and no one seems to be talking about them except for me. See my side bar for the other reviews. They deserve some credit here. And they should be doing more to highlight that they have these fantastic bars.



Final Score: 93.6

score
A-