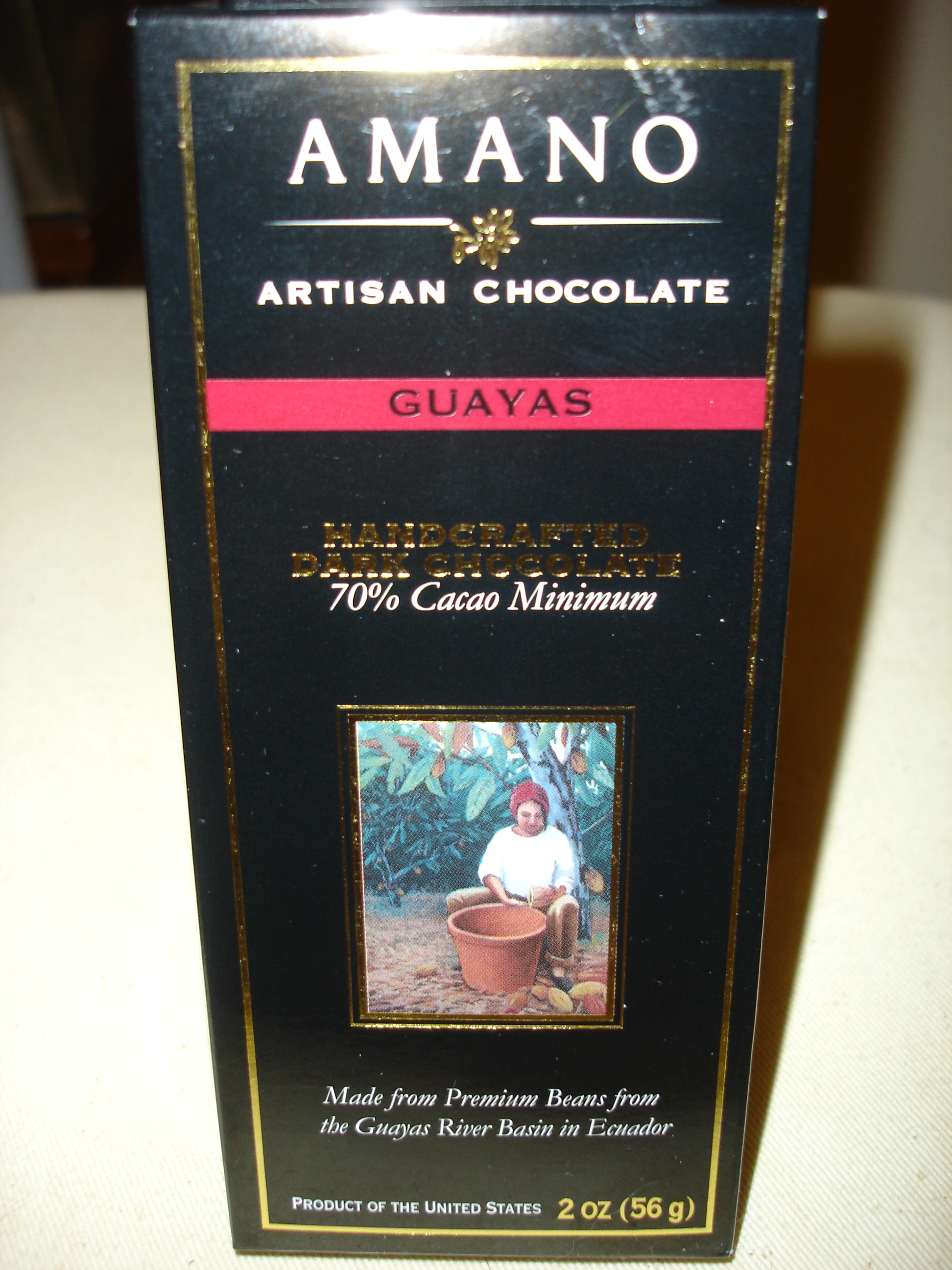 Amano Guayas 70%

This bar was sent to me as part of a trio. My previous review of Amano's Madagascar 70% bar, led them to find my site. From there, they sent me a few more bars to review. This one is from Ecuador.




Touted as 100% Arriba Nacional beans, Arriba meaning up river from the Guayas river basin, and free from cloned species of Nacional beans CCN-51 (a prolific cocoa hybrid that contributes to the depletion of the soil and is quickly replacing the native varieties of cacao such as Nacional).

Amano guarantees that they are taking steps to preserve the heirloom varieties of Nacional beans and continue to showcase their flavors in it's purest form. They even held a launch party with the farmers and their families in Guayaquil, Ecuador.

The Chocolate Life has begun a good discussion asking the right questions about the Nacional beans and the producers who tout that they use the beans but offer up no proof that they are actually using the real beans.

This is a more in depth look at Ecuador beans, Destination Ecuador.


In a previous post, I discussed the definition of "Arriba" chocolate and beans-while there's no legal definition, Arriba can be used to denominate either beans of the Nacional variety from the "Arriba" or upriver area of the Guayas River Basin in the lowlands of southwestern Ecuador, or chocolate made from those beans. So is Arriba a chocolate or a type of bean? It can be both, depending on with whom you are speaking. Growers may call their beans Arriba variety, and chocolate manufacturers may call their finished chocolate Arriba. Many beans in Ecuador are labeled "Arriba" when they may not actually be, due to the blending of different bean varieties which is a common practice in Ecuador. You are probably asking, ok, why does this matter?
The loss of the Arriba flavor profile is happening right now. This is due to the bastardization of the chocolate being produced under the Arriba name, as well as widespread abuse by marketers of the name Arriba. The loss of the Arriba flavor profile would mean increasing homogeneity of fine chocolate, and all chocolates for that matter. The Arriba flavor is an important one, recognized for its unique floral aroma, deep chocolate flavor, and lack of bitterness.

This is why Amano plays an important role in preserving the integrity of the Nacional bean. If they are honest and true to their word, about working with the farmers exclusively and keeping the cloned hybrids out of their farms, then they deserve a lot of credit for doing their part to preserve the beans. A demand that other producers touting the name prove that they care about Ecuador, and prove that they are using the real beans.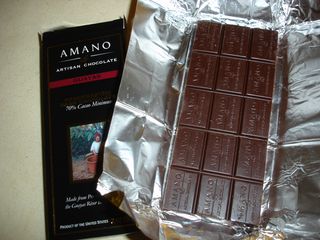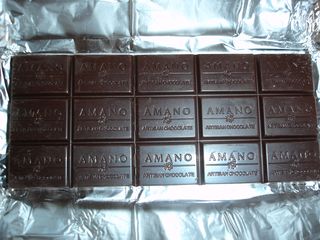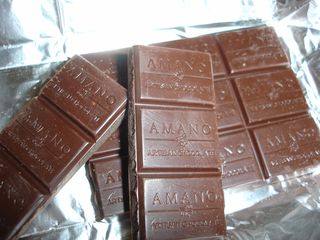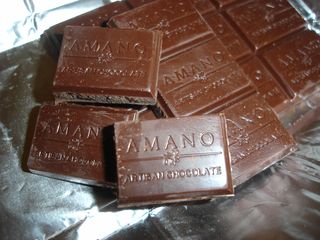 Amano ~ Guayas 70%

Bean Varietal: 100% Arriba Nacional

Type: Bittersweet 70%

Ingredients: Cocoa beans, pure cane sugar, cocoa butter, whole vanilla beans.

Sample Size: 56g or 2oz


Appearance: A little banged up and kind of ashy looking (not from bloom). Shiny, monogrammed molding, deep dark rich color.

Score: 90

Snap: Low and dull thud rather than a crisp snapping sound. Clean break lines.

Score: 87

Aroma: Rich and roasted coffee smells as soon as I opened the package, slight hints of roasted peanuts, and tiny bits of flora notes. The aroma dissipates as almost as soon as it comes out of it's package. But for one minute there is a richness of coffee and peanuts that make it very appetizing.

Score: 92

Taste: Soft roasted cocoa, big floral jasmine taste when it begins to open up, a little bit spicy, low acidity, but deeply bitter, fresh roasted peanuts and a little big of lingering wood notes on the finish from retro-olfaction.

Score: 96

Texture: Soft, extremely smooth, medium melt time.

Score: 96

I am not sure what it is about Amano that their bars always look beat up in appearance. It was the same with the Madagascar bar, and the up coming Dos Rios review. They are certainly shiny and simple in their moldings, but I never know what makes them look nicked, kind of ashy at times. They don't have a clean looking appearance. Is it the transport that does this to them?

It's no secret that I am not entirely sold on Arriba Nacional beans. They are so delicate and their flavors and aromas are extremely subtle.

This bar however, is very interesting. The aroma comes on strong then almost completely disappears. The flavor is very unique, such low acidity but beautiful floral notes of jasmine and a delicious fresh roasted peanut taste on the finish. What a weird combination, but awesome to think about.

Unfortunately the appearance and snap give way to a lower score than it probably deserves. This was fantastic chocolate. Delicate and gorgeous in hiding it's secrets.

Final Score: 92.2