French chocolate. Even better French single-origin chocolate. Pralus (Prah-loo not Pray-lus. Which I was corrected by Alan McClure of Patric Chocolate, who laughed at me about several mispronunciations of French chocolate makers or French names.)
François Pralus, second generation pâtissier, and Maitre Chocolatier. His father, Auguste Pralus, opened his own pâtisserie and became famed for his invention of the Praluline in 1955. A French classic for over 50 years. Francois apprenticed for his father in 1975 and from there began extensive training in chocolate making. In 1988 he took over the pâtisserie in Roanne. From there, he began production on chocolate bars sourcing his own beans from various exclusive and rare plantations around the world using classic French techniques.
The French dream. Passed down traditions of baking evolving into chocolate making at it's finest.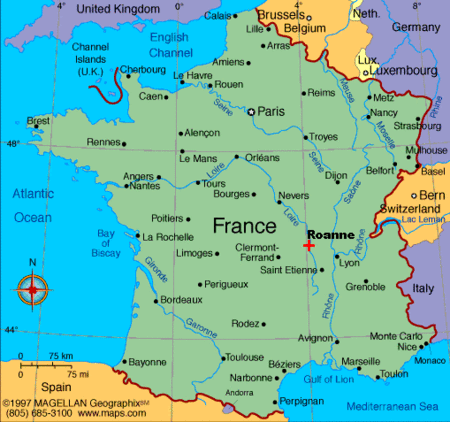 Image via Larry Krakauer.
Click images to enlarge.
Type: Bittersweet, 75%
Bean Varietal: Forastero
Ingredients: Cocoa, sugar, pure cocoa butter, GMO-Free Soya Lecithin.
Sample Size: 3.53oz or 100g
Appearance: Simple square molding with a corner dedicated to a signature monogram in the molding. A little nicked up and slightly ashy. Deep dark chocolate color.
Score: 89
Snap: Good firm snap with deep snap sound. Clean break lines.
Score: 93
Aroma: Very subdued and soft. Almonds, a little medicinal right out of the package but that quickly dissapted, chalky, wood, soft roasted cocoa.
Score: 92
Taste: Deep bitter cocoa, takes a moment before the sweetness opens up. Mildly spicy, woody, sweet almonds, berries, no acidity or astringency, and finishes with a rich roasted cocoa and toasted almond flavor.
Score: 96
Texture: Hard, slow melt time, slightly waxy, but then opens up to a creamy finish.
Score: 91
I bought this in the fall so I have to be honest with this review that I am pushing it a bit. This bar held up very well though. Slightly ashy on it's appearance and a bit nicked up, but over all in great shape. This is the power of good chocolate making skills and good tempering. Chocolate can last for a while.
One thing I wasn't sold on was the package saying "Relentlessly aromatic, cocoa, spicy." I didn't find it to be huge on the aroma. Maybe fresh from the source it is. But this was quite the opposite. It was very soft and subdued but did manage big almond aromas and soft woods. Definitely spicy on the flavor though.
The flavor is very complicated and deep. The texture is the reason it takes it's sweet time to present all of it's nuances. The texture is a little bit of every thing. Hard and waxy and then opens up in a creamy finish. The flavors are so deep. Berries, and wood flavors, sweet almonds and then finished with toasted almonds. Very nice taste. Back to an old expression I have used before when I have labeled certain chocolate "thinking chocolate."You have to take your time and sit back with this one and really let it open up and present itself.
I have seen reviews that argue it may have been too much cocoa butter in this bar. That might be the case with this bar, but I liked it. I liked that it isn't an "in your face" bar of chocolate. The only big issues I had with this chocolate were superficial appearance issues, a weak aroma, and a hard texture in the beginning. The flavor was still desirable even if it's not as robust as some expect or want it to be.
And one last thing to note, I like the distinction in the soy lecithin used for this bar. GMO-Free. Genetically modified free soy. I have never had a problem with the use of soy lecithin as an emulsifier. Gawk all you want you self-important purists! But one of the controversies stemmed from whether it was genetically modified or not. Most chocolate makers are opting not to use it. But if they do it's important to know the details of all ingredients listed.
Final Score: 92.2