Cool Colorado chocolate makers from Boulder who share a connection with me via beer. Colorado happens to be one of the best states for awesome craft beer. So they know all the same people I do and share a love for local producers. Now to get the beer to recognize a local chocolate producer and life is all good for the folks of Boulder, Colorado. Not to mention that one of their names is Robbie Stout. How can that not be beer and chocolate destiny?
I want to thank Anna and Robbie for sending me this chocolate to sample. I am always grateful when someone finds my blog or my taste worthy of sending samples for review. Most kind and most generous.
About:
Ritual Chocolate is a Colorado-based chocolate manufacturing company that is developing a line of direct-trade, organic, dark chocolate bars. Through our specialized approach to roasting, milling and aging, we are able to preserve the flavors that are unique to our single estate cacao beans. We are involved with the entire chocolate making process, from the bean to the bar, because we want to ensure that our values for the highest achievable quality are present every step of the way, including the traceability of ingredients, sustainable living for the cacao farmers, and inspiring our customers to explore the world of chocolate.
According to the enclosed note, their process is a bit different in that they are experimenting with new techniques and that they process their chocolate in four separate grinding machines. A nib grinder, granite melanger, 3-roll mill, and a longitudinal conch. Techniques they learned from their pal, chocolate legend, Steve DeVries.
Read about their techniques here.
As the label indicates, this is batch 8 of vintage 2009 trinitario beans from Guapiles, Costa Rica. Complete with a born on date of Nov. 3, 2011.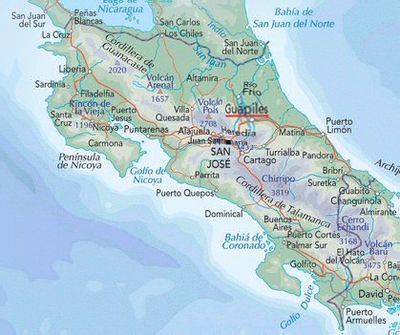 Costa Rica, 75% Batch 8
Type: Bittersweet, 75%
Bean Varietal: Trinitario
Ingredients: Cacao beans and cane sugar.
Sample Size: 2oz or 57g
Appearance: Nice rich mahogany color, shiny, simple non-monogrammed molding, wide-spread surface matting.
Score: 87
Snap: Nice firm snap, light snapping sound, clean break lines.
Score: 92
Aroma: Intense blackstrap molasses, very savory aroma with licorice, berries, and tar. Dissipates very quickly though but the molasses hangs on.
Score: 93
Taste: Robust flavors of molasses, deep roasted cacao, char, acidic, bitter, bold berries, very deep wood flavors, lingering bitterness coupled with floral flavors similar to fresh clean laundry or dryer sheets.
Score: 92
Texture: Very smooth and creamy, medium-fast melt time.
Score: 93
Aside from some surface matting, the color of this chocolate was nice and rich and shiny. Simple molding but nice and firm for good snap quality.
The aroma and flavors are nice and complicated. It's very robust and assertive chocolate. It's all about the blackstrap molasses. From the huge savory aroma to the flavor. It is flavor is deeply complicated once you get through some acidity and bitterness. I feel like it's a bit imbalanced with the bitterness and acidity, but the flavors are so big and complex and the sugar is perfectly balanced, that it helps add good depth. Deep berries and an awesome woody flavor, roasted cacao flavors and char. It's sweet, bitter, savory, fruity, and mildly floral.
This is very complicated chocolate. I liked it very much. I think there needs to be some tweaks to the acidity and charred bitterness flavors, but luckily the flavors are so big that you don't solely focus on that.
I feel like a nice mild milk stout or an oatmeal stout that isn't too bitter or hoppy would go well with this chocolate. The milky qualities would help tone down those charred flavors without over powering the chocolate. The chocolate will dominate, but it will play together nicely. But maybe a nice huge roasted Yeti from Great Divide just might do the trick with a little roasted char taste on roasted char to cancel each other out. I had to throw in some beer suggestions here just because it's Colorado chocolate and they are surrounded by good beer everywhere.
Final Score: 91.4