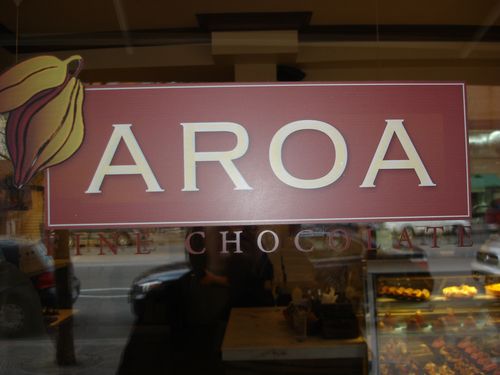 Aroa Fine Chocolate
1651 Washington St.
Boston, Ma. 02118
617-425-4988

At the last minute I was emailed by a good friend Veronique Le Melle, of the Boston Center For the Arts, about a chocolate tasting happening at Aroa Fine Chocolates in the South End of Boston. I just told Veronique, over the weekend about my new hobby which is 20°N & 20°S. Come Monday there was an invite for this open house. I was so grateful to have been able to go. Wait until you see the post below to find out why I was so grateful.

Another friend of mine Robert Aguilera, my old boss from Formaggio Kitchen, had been telling me for just over a year to come over to Aroa Fine to meet the owners and the chocolatiers to get a good feel for their concept. Finally, I was able to make this happen.

Aroa organized an open house with champagne and beers with a small tour of their facility too see their machinery and tempering equipment. Anything you wanted to taste was available including truffles, pastries, chocolate dipped strawberries, and teas.

They also have tastings in their shop every Tuesday with chocolate history and sampling for only $10. Look for future beer and chocolate pairings with BeerAdvocate and Aroa Fine.

Aroa works exclusively with El Rey chocolate. El Rey is one of the bean-to-bar producers of chocolate in Venezuela working with some of the great bean regions of Venezuela. Why they chose Venezuelan chocolate.

Fair Trade via Wikipedia:


El Rey offers consumers gourmet chocolate made from fairly traded cacao beans direct from small and large-scale growers in Venezuela. El Rey has managed to eliminate all kinds of middlemen, otherwise known as "coyotes", who pay lowest possible price to growers by establishing Aprocao a democratically run cooperative that pays above market price for its cacao beans. Their trading partners are small growers and large who deal directly with Aprocao without intermediaries. Through Aprocao El Rey teaches growers how to manage the soil in a sustainable agricultural system promoting natural cycles without chemical pesticides or fertilizers and how to ferment each cacao harvest to earn the best price.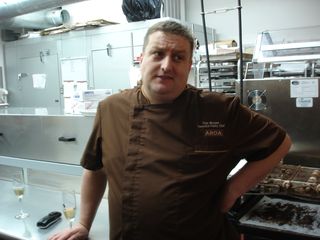 Tim Brown is the Executive Pastry Chef hailing from Cape Town, South Africa.
From South Africa to England to the United States: Tim Brown's journey from bed boy to Executive Pastry Chef at Aroa Fine Chocolate
Most professional chefs begin learning about food at home, watching their mothers and grandmothers preparing family meals, but Tim Brown's journey to the professional kitchen began in the misery of boot camp in the South African Army.
"It was hotter than hell," he recalls, "and I was facing the prospect of a year of required service in the army or another military division. All I could think about was how on earth I might get out of there! Near the end of boot camp, all the sections of the military held what can only be described as a glorified career day. You name it, they were there: navy seals, the air force, paratroopers, all of them putting on their best show to attract people coming out of boot camp.
"I was sitting next to a guy from Cape Town, where I'm from, trying to figure out which of these divisions would make a year go by the fastest, when he told me about his brother, who had landed in an army kitchen and had a great time: all the food he could eat and all the milk he could drink. This intrigued me. Since food is like a currency in the army, I also had to assume that this fellow was never wanting for smokes or biltong (what Americans call jerky).
"I got up, headed over to the Catering Corp presentation, and was immediately hooked. Here was my easy way out of having to run around the bush playing soldier. I had no idea it would provide me a career that would bring me to America and Aroa Fine Chocolate.
"After boot camp, I was sent to Catering College for three months of training. It was even easier than I had expected: the food was great, there were hardly any drills, and there was no rifle to clean every night. What's more, we could sneak over the fence at night and party until dawn.
"After some basic food and sanitation courses, to my amazement and delight I was shipped back to Cape Town rather than to some remote army post, and I landed in the Officers Mess under Sergeant Major Samuels. I didn't realize it then, but this was the defining moment of my career, because Sergeant Major Samuels was more like a general manager of a fine hotel than an army officer. He was driven to provide the best possible service and food to resident officers and visitors, and he took me under his wing.
"That doesn't mean I was led directly to a stove. I started out as a bed boy, making beds and polishing boots, hoping for tips from officers. When my duties were finished but my shift wasn't over, I usually landed in the kitchen, where I would lend a hand as needed. Soon enough, Sergeant Major Samuels decided to move me into the kitchen full-time.
"In the beginning, I really did not like the actual cooking as much as the theater of the lunch or dinner rush: Waiters coming into the kitchen needing this, needing that. Chefs yelling for stewards to clean up. It was unbelievable. From where I was standing, in front of the toaster, I was getting a 'high.' Actually, a chef told me that the correct word for this feeling was 'rush.' I figured he should know, because he was a recovering addict!
"By the end of the year, Sergeant Major Samuels asked me if I wanted to stay, but I was determined to show off my new skills to every hotel and restaurant in town. He kindly arranged a job for me at a local seafood restaurant. I had never seen anything like it: volumes and volumes of food going out of the kitchen, lunch and dinner. On my first shift I must have prepared 200 pounds of French fries. That was all I was responsible for. Go downstairs and order the potatoes. Bring them up. Blanche them. Get them over to the service line thirty minutes before the start of the meal period. Listen to the chef calling out the orders. Have the fries in the right place at the right time. And don't forget to make sure the fryer is on and the oil is hot, a lesson I learned the hard way.
"Slinging fish and chips was fun, but I knew that I needed a degree or some sort of certificate, so I took an apprenticeship at a winery outside of Cape Town. I spent the next three years been yelled at, making regular trips to the doctor for cuts, some deep and some not so deep, and learning. At the end of my apprenticeship I wanted to leave South Africa, because I thought that the food was old and boring. The culinary scene has changed vastly in the decade since I left, and now there are countless chefs with great reputations and great restaurants.
"So I moved to England to see what I could see. It was a great step for me. I saw a lot of different foods in one place. I bounced from job to job trying to experience as much as possible. My work visa was only valid for two years and time was running out rather quickly, so I decided to apply for work in English-speaking countries: Australia, New Zealand, Canada, and the United States. The Emerson Inn and Spa in upstate New York was the first to offer me work and assistance obtaining a visa, and that's how I came to America."
In addition to helping open Emerson, Tim has trained at the Culinary Institute of America in Poughkeepsie, New York, and at the Valrhona School of Chocolate in Hermitage, France. Prior to joining Aroa, he was the Executive Pastry Chef at the acclaimed Wheatleigh Hotel in the Berkshires and the Turnberry Isle Resort and Club in Miami, Florida.
Aroa Fine Chocolate is thrilled to have Tim Brown running its kitchen, where he is using his broad array of skills and experiences to craft El Rey Venezuelan chocolate into the finest pastries, truffles, candies, and other confections in the Boston area.



Let's get to the chocolate and pastries. Click on any picture to expand. Trust me you will want to for these pictures.

At first glance: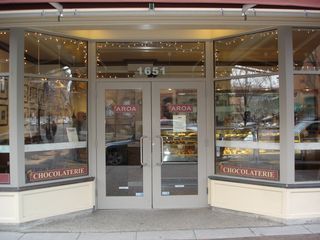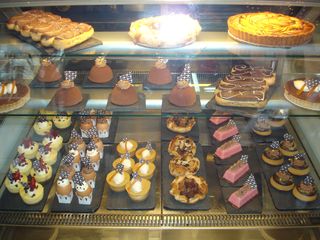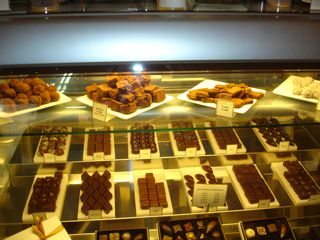 Hot chocolate collections.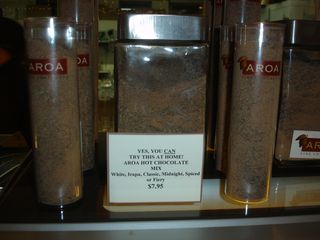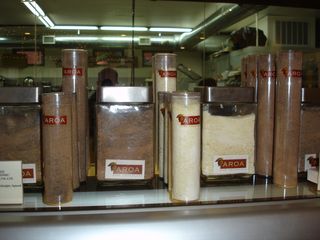 Welcoming assortments: Hand painted chocolate lollipops in the shapes of shamrocks and lobsters, chocolate dipped strawberries, and some left over Valentine's day heart lollipops.



Whoopie pies, chocolate dipped Madeleines, and lime salt caramels.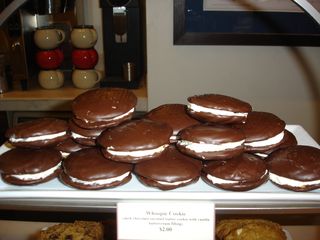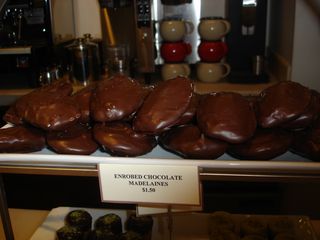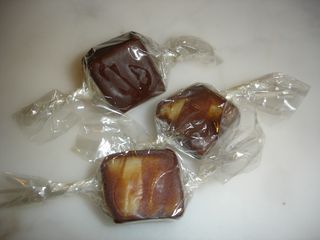 Lovely pastries.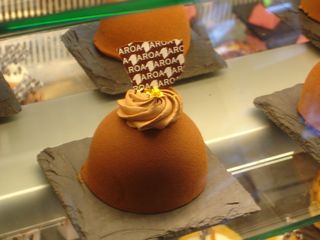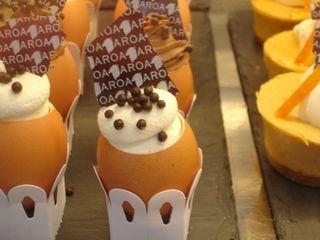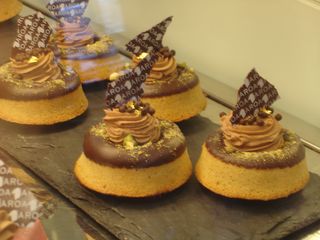 These were probably my favorite of the night. Pate de Fruit's made with Guava, Cassis (black currents), and Passion Fruit. They were so soft and not overly chewy. They went fabulously with the free-flowing champagne. Also pictured is their chocolate dipped dried apricots.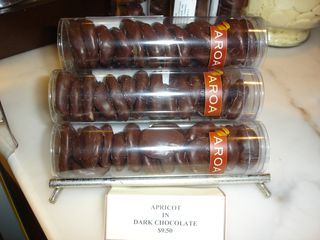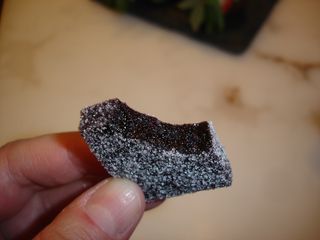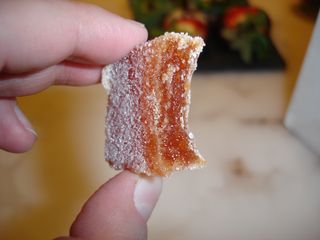 Production line and tempering machines. Dark, white, and milk.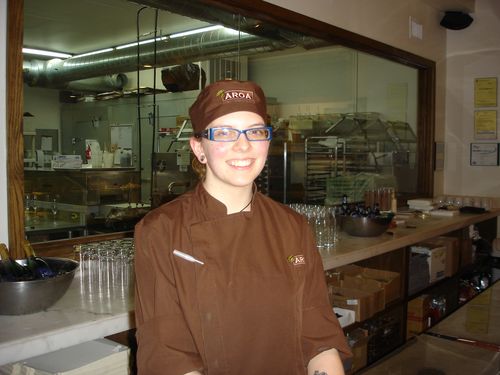 Melanie, the gracious pastry chef and tour guide though their various truffles.

Truffle tastings: Mexican and Vanilla, Stout (made with Guinness).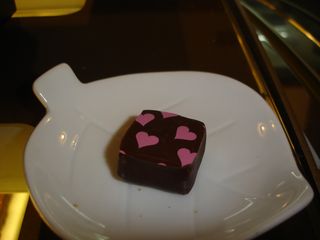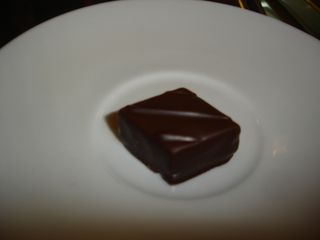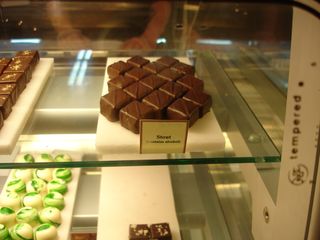 Bourbon (Jim Beam) and Port Wine.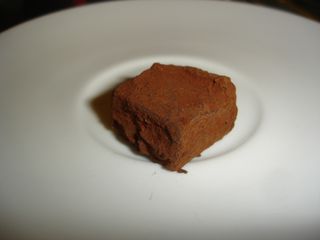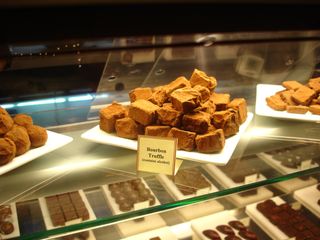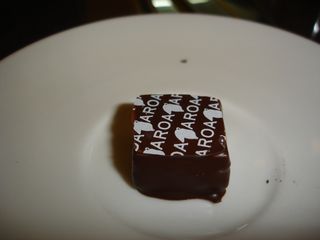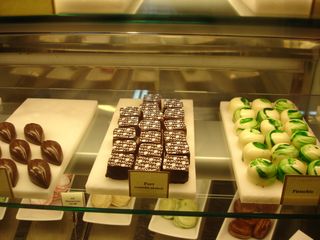 Various Truffles.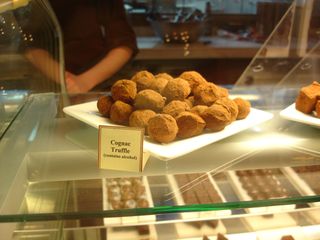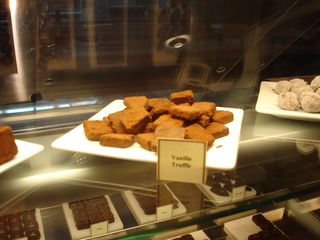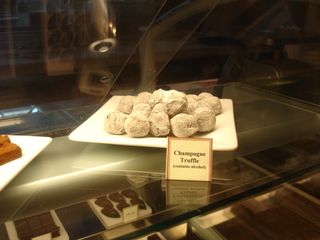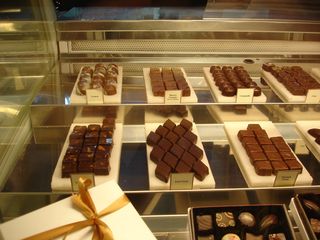 Macaroons.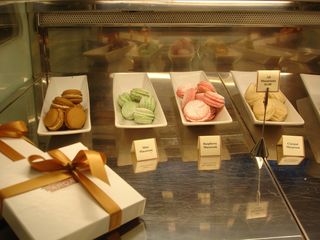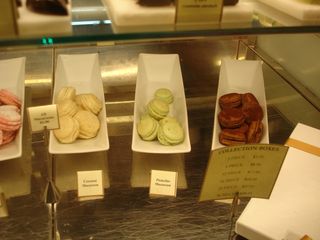 And as a parting gift, Melanie had given me a taste of their Earl Grey and Peanut-butter and Jelly truffle. In the gift bag included more information about Aroa Fine along with a Rio Caribe 60% semisweet bar, El Rey tasting kit, and another small box of truffles.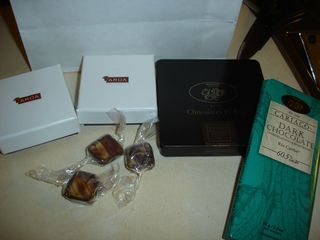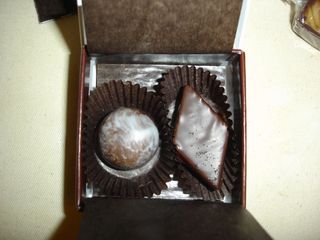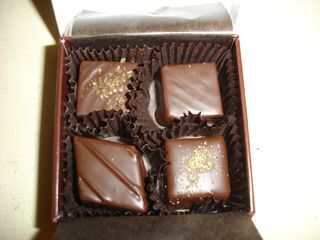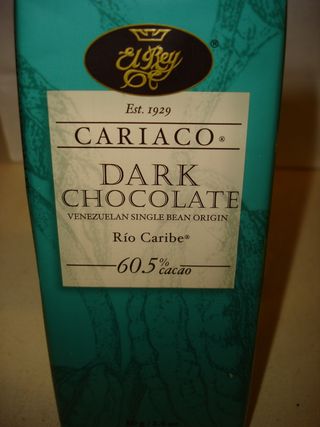 This was an amazing little open house. The folks at Aroa Fine Chocolate are very generous, informative, nice, and thrilled to have the opportunity to talk to new people about their products. Everything I tasted, I loved. I highly recommend this place. I just wish I new about it before the BeerAdvocate Extreme Beer Festival last weekend. I would have sent festival attendees and brewers in droves over to this place.

I had a good time as well, talking to David Goldstein of Boston Chocolate Tours. He usually starts his tours of the South End with Aroa Fine.

What a great evening with chocolate and new friends in the industry.